Which public sector workers in Scotland are getting a pay rise?
---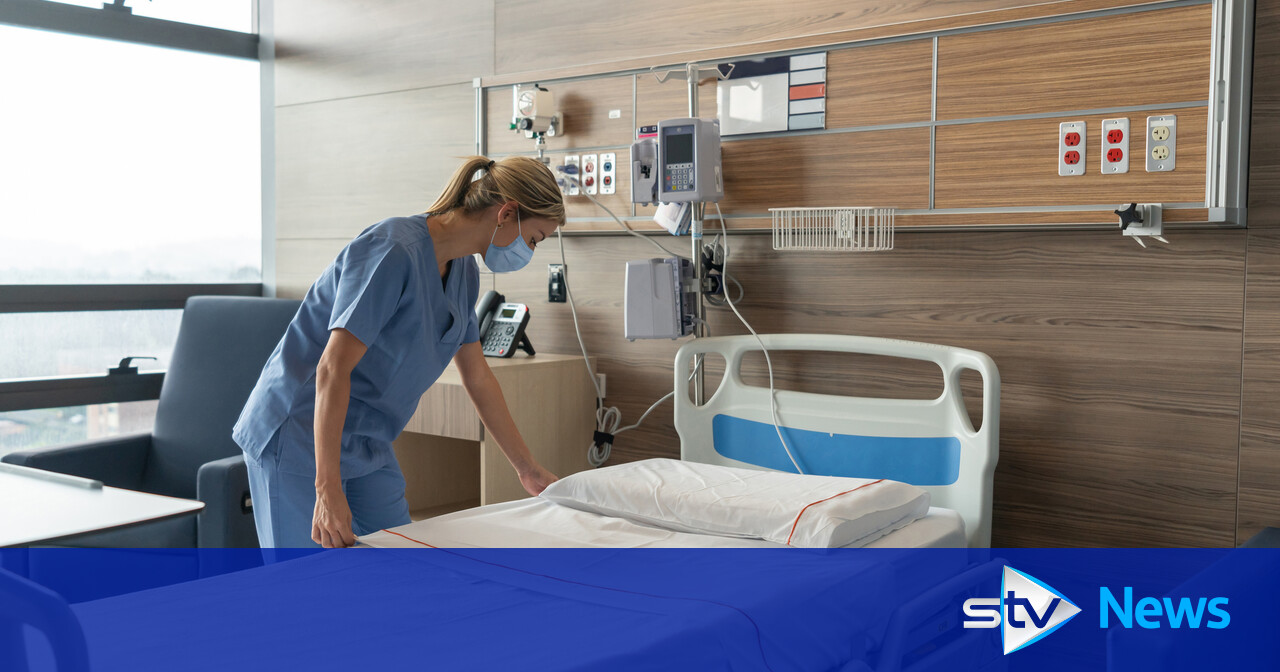 Discontent persists among Scottish public sector workers as recent pay rises fail to keep pace with inflation.
There has already been severe disruption this summer following strikes, and unions say the proposed hikes actually amount to a reduction in real terms, given that inflation is currently at 9.4%, its highest high level in 40 years.
STV News takes a look at public sector workers who have taken a pay rise and those still threatening industrial action.
Police: the dispute will worsen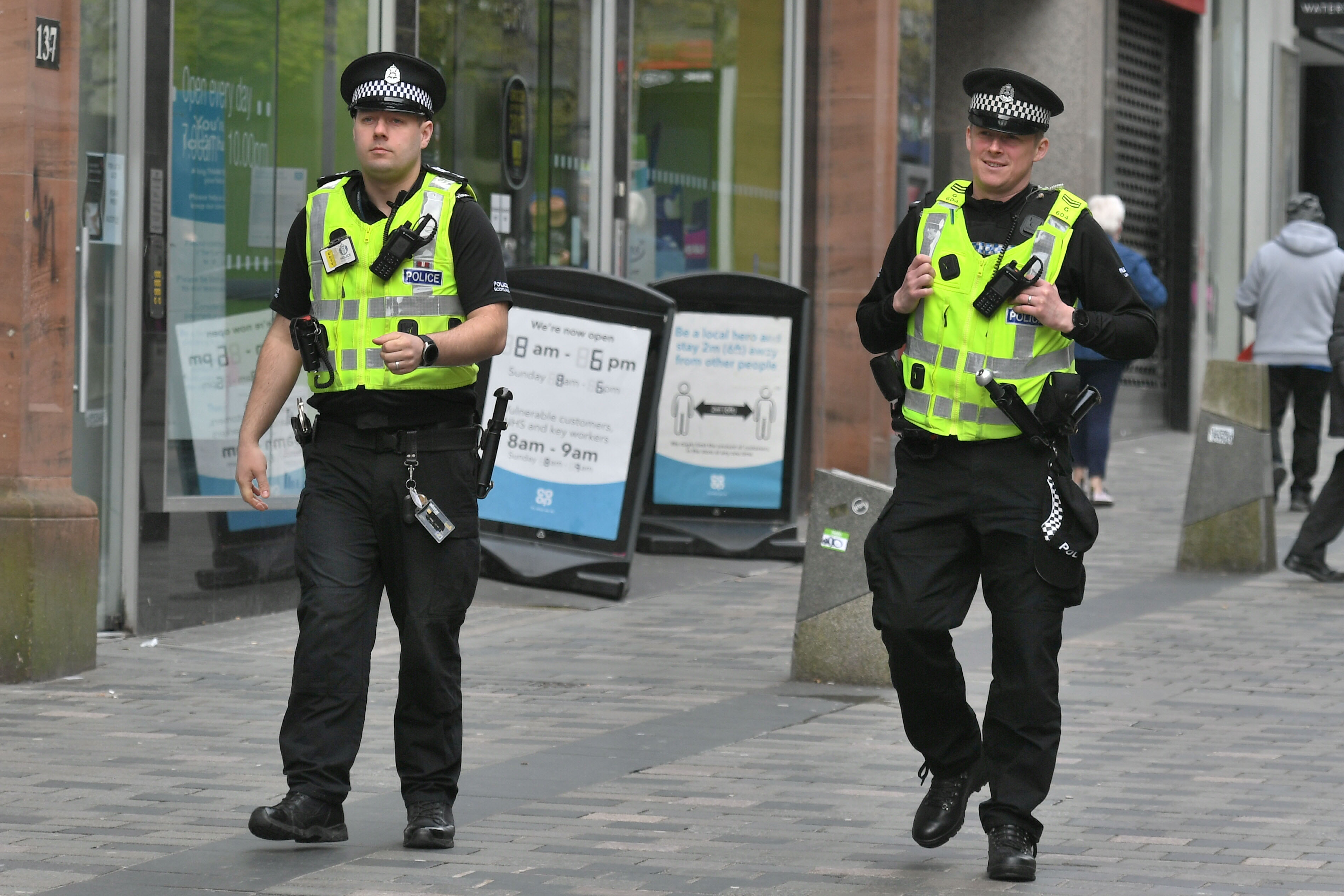 Police officers in Scotland have rejected a revised salary offer following their latest round of negotiations with the Scottish government.
Officers represented by the Scottish Police Federation (SPF) said it was a 'unanimous' decision and warned the dispute would escalate if they did not receive an improved offer by 5 August.
Police officers cannot strike, but the 17,500 SPF members withdrew 'all good will' after a 'paltry and insulting' £565 pay offer which 'had to be known before it was made'.
Since the beginning of this month, base officers have, among other things, refused to start their shifts earlier or bring home radio equipment.
In the latest rejected deal, all ranks would see their salaries increased by 3.4%, retroactive to April 1.
The Home Office said earlier this week that all police officers in England and Wales will receive an additional £1,900, applying to all ranks from September 1, the equivalent of a 5% overall salary increase.
NHS doctors and dentists: Below inflation pay deal
NHS medical and dental staff will see their pay rise by 4.5% this year, retroactive to April 1, after Health Secretary Humza Yousaf accepted a pay rise recommendation from a review body independent.
The Scottish government said the increase builds on the 3% rise applied in 2021, and means staff have seen their pay rise by 7.5% over the past two years.
But the latest figures from the Office for National Statistics show consumer price index inflation hit at least 9.3% in June, up from 9.1% in May, which was already the highest high since the beginning of 1982.
Yousaf said 'the improvement demonstrates that we value all of our medical and dental staff and the important contribution they make' and meant that 'our senior medical staff will continue to be the highest paid in the UK'.
The British Medical Association slammed the below-inflation pay deal, saying the Scottish Government needs to 'think about how it really values ​​and treats our medical staff'.
Meanwhile, the British Dental Association has called the 4.5 per cent pay rise "paltry", warning it will accelerate the workforce crisis facing NHS dentistry.
In another pay deal, the Scottish government has offered a 5 per cent raise for nurses, paramedics, allied health professionals and healthcare support staff.
In England, the average base salary for nurses will rise from around £35,600 in March 2022 to around £37,000 and the base salary for newly qualified nurses will increase by 5.5% from £25,655 last year at £27,055.
Teachers: Petition "fair salary" and possible strike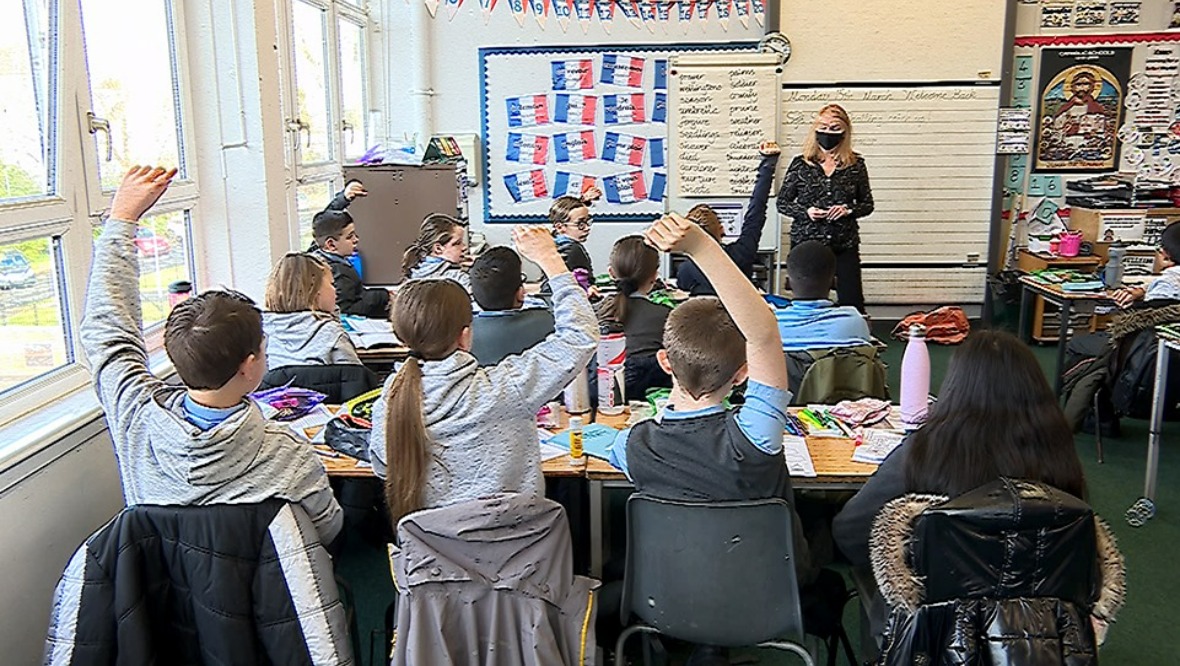 The Educational Institute of Scotland (EIS), the country's largest teachers' union, has delivered a 'fair pay petition' with over 25,000 signatures to offices of the Scottish Government and COSLA, the employers' federation .
Gathered in the last busy weeks of term, EIS says the signatures reflect teachers' growing impatience with their demand for 'cost of living' pay which should have been settled on April 1..
EIS last month rejected a 2.2% pay deal, saying its members would be prepared to strike if they did not receive a fair offer, with the Scottish Negotiating Committee for Teachers submitting a wage grievance 10% on behalf of the profession.
Andrea Bradley, general secretary-designate of the EIS, said she intended to vote for members in the fall on industrial action if "a fair settlement is not reached".
Teachers in England will receive increases of between 5% and 8.9% from September. The starting salary for teachers outside London will rise by 8.9%, with salaries reaching £28,000 in the 2022/23 academic year.
Royal Mail workers: Already voted to strike
More than 115,000 Royal Mail postal workers voted to strike earlier this week in what is expected to be the biggest industrial action to hit Britain this summer.
A vote by members of the Communications Workers Union (CWU) showed huge support for industrial action in protest at a 2% wage offer.
A total of 97.6% of those who voted supported the strikes with a turnout of 77%. The union said it was an unprecedented result.
Royal Mail bosses say the business has been losing £1million a day in the last quarter. The company's revenue fell 11.5% to £1.88bn, compared to the same period last year.
Meanwhile, revenue at the Royal Mail Group, which also includes international arm GLS, saw a 5.1% drop in revenue to £3bn.
Royal Mail chief executive Simon Thompson said: "I'm ready to talk pay and change at any time. But it must be both.
"When we previously spoke to the unions, we said there had to be an improvement in productivity, but it hasn't moved forward but moved backward."
Train drivers: long-standing wage dispute settled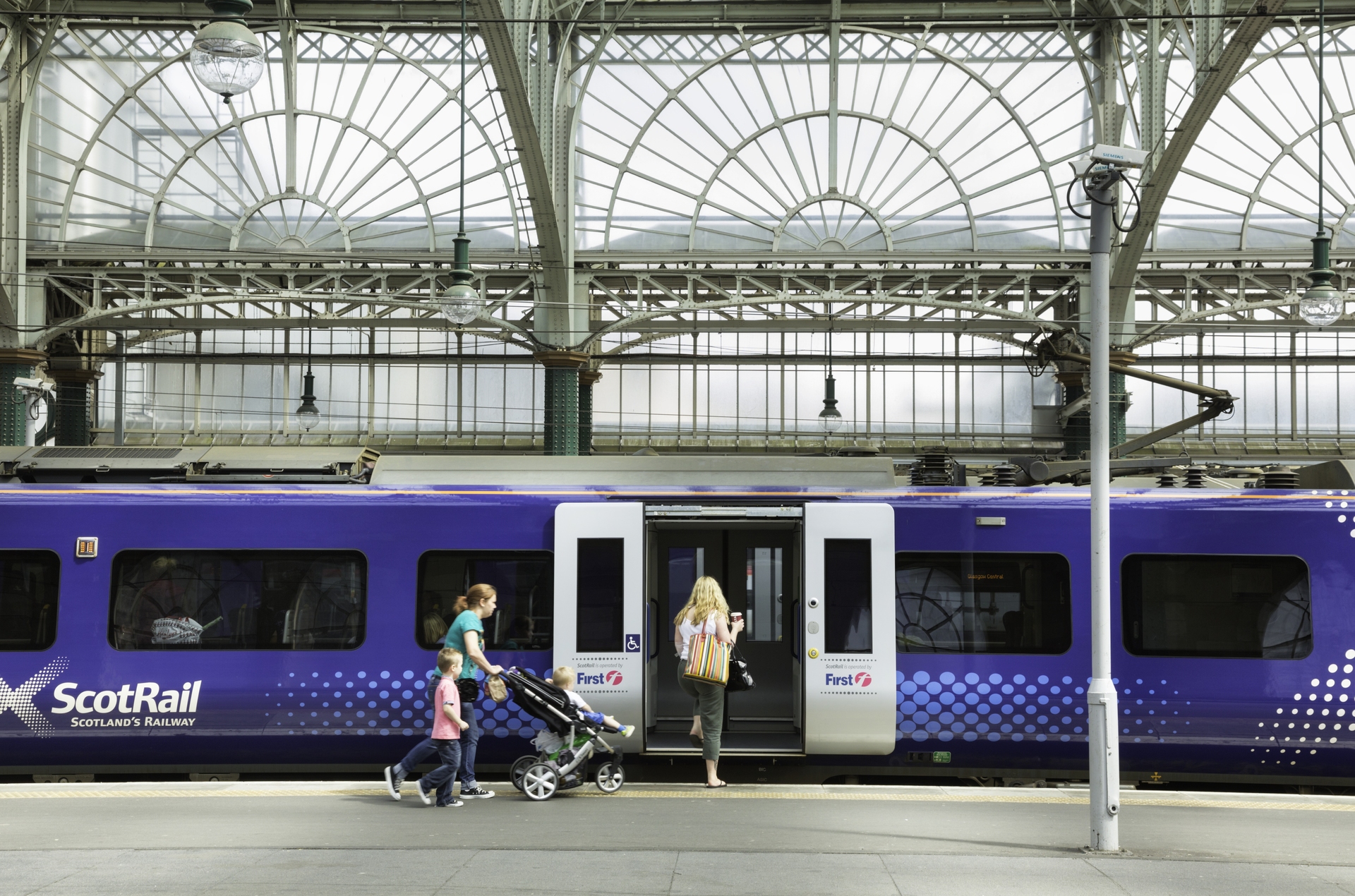 Members of the Aslef union have now voted to accept an improved pay offer, which includes a 5% pay rise, more money for rest days and Sunday work and a no layoff policy for all five coming years.
ScotRail trains are returning to normal this week with almost 700 additional services running each day.
Services have been severely disrupted over the past two months amid an ongoing dispute that has seen drivers refused to work overtime or rest days.
At the height of the pay dispute, a temporary timetable had to be introduced on May 23 – just weeks after ScotRail entered the public domain – in a bid to reduce the number of canceled trains at short notice.
Municipal workers: waste could be left to rot in the street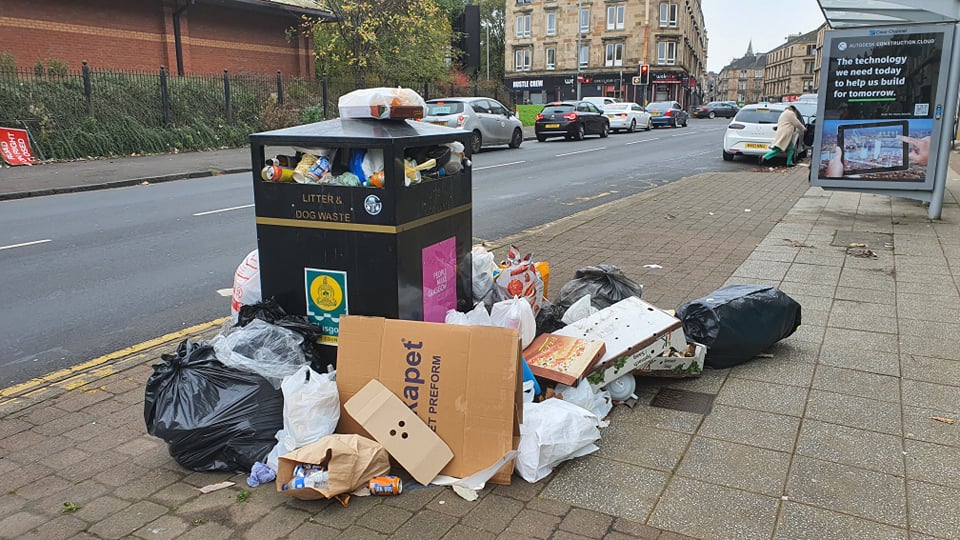 GMB Scotland says an inevitable strike will see schools closed and rubbish left to rot in the streets if the Scottish government does not intervene.
Earlier this summer the union issued a ballot for workers in every Scottish local authority on possible industrial action after they turned down a 2% wage offer.
The ballot, which runs until July 26, will determine how the workers want to proceed.
Keir Greenaway, GMB Scotland's lead organizer for utilities, said: "These are the same frontline workers who worked at the height of the pandemic and continue to do so.
"Nicola Sturgeon and Kate Forbes still refuse to sit down with unions and COSLA to reach an agreement that will respect and value local government staff.
"It is the height of hypocrisy for Nicola Sturgeon to call on the UK Government to intervene in the rail strikes when she is sitting on her hands on council pay. If the Scottish Government does not intervene, the strikes will be inevitable, schools will close and trash will rot in the streets.