Training of civil service and public sector leaders
---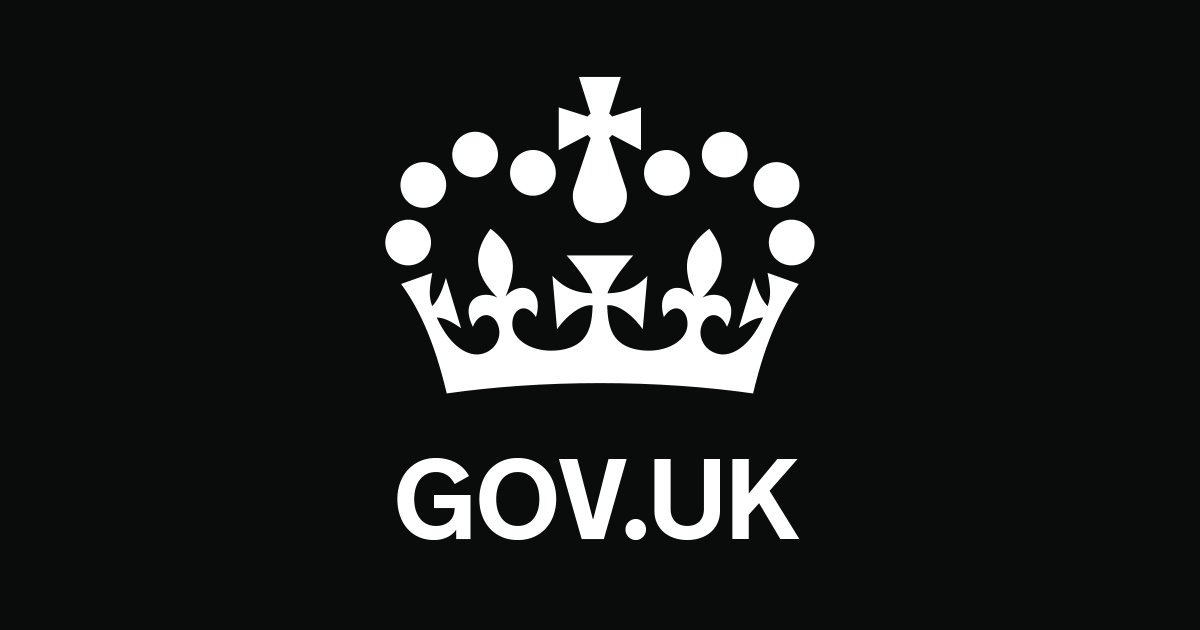 The Government Campus consolidates all of our programs into the new Leadership College for Government.
We provide training for civil service and public sector leaders at different stages of their careers, at our physical government campuses, with partners across the UK, and virtually through online modules and events. Our offerings aim to better prepare our public leaders and managers with the skills, knowledge and networks they need to serve their communities.
There are many options for leadership development, inside and outside the public service. We map programs across ministries, the wider public sector and external providers. This will help you make an informed choice to choose the opportunity that best suits your career and the needs of your organization.
The support offered by the Leadership College for Government is described below.
Managers at all levels
There are 4 new programs for executives at all levels of the public service.
Foundation
This program will be available to any civil servant new to management. It will be a modular program, including peer-to-peer learning and networking opportunities.
Personal efficiency
This program will emphasize role accountability rather than line responsibility. After the training, you will be able to achieve your personal and team goals using relevant policies, systems and procedures. You will be able to support a senior team in achieving organizational goals.
Practitioner
The Practitioner program will focus on the more challenging aspects of leadership and management. Modules include strategy, technology, data, and communicating change with authenticity.
Senior Practitioner
The Senior Practitioner program will focus on the complexities of being a leader and manager with large numbers of people reporting to you and your teams. You will be able to describe the systems thinking required to balance the strategic needs of your business unit with the broader needs of the agency or department. This skill will help you achieve complex goals.
Who are the courses for?
These 4 courses are not specific to a certain grade level. Each provides the skills and knowledge needed to meet the challenges you will face at different points in your career.
For example:
a grade 7 policy officer who is new to line management could benefit from the Foundation level
a senior manager who is an experienced line manager could choose to complete their skills at Practitioner level
a new incoming senior executive with no line management responsibilities would be directed to personal effectiveness courses to begin their leadership journey
These programs will be piloted from spring 2022, starting with the core program. All 4 will be available to all public servants by spring 2023.
Subscribe to the Campus News newsletter for alerts on when these programs are open for apps.
6th and 7th grade development
The Future Leaders Scheme is an intergovernmental accelerated development training course for around 400 high-potential civil servants in grades 6 or 7. As part of the Future Leaders program, we also offer the Minority Ethnic Talent Association (META) program for successful applicants from minority ethnic backgrounds and the Disability Empowers Leadership Talent (DELTA) program for those with a disability or disability. long term health.
These programs can help you accelerate your learning and enhance your personal leadership effectiveness. They will develop the skills, knowledge and networks you need to serve others in modern government and thrive in your career.
The Future Leaders Scheme is open for applications until 11:59 p.m. on Friday, April 29.
Subscribe to the Campus News newsletter for alerts on the Future Leaders Scheme.
Initiation to the senior civil service and orientation to the civil service
We offer 3 activities for new senior officials:
Public Service Orientation for External Senior Public Service (SCS) hiring
Initiation to Deputy Director (SCS1)
Director (SCS2) integration
New colleagues arriving from outside the civil service may attend a civil service orientation, before taking their seats for more specific onboarding with their new director or deputy director peers. We plan to induct approximately 400 new principals and assistant principals per year.
Senior civil servants promoted internally will be able to directly access their integration by grade in cohorts of up to 20 participants.
Initiation Program Structure
The new approach will include:
a virtual launch event
online modules sometimes tailored to participants, delivered on a digital platform called FutureLearn
a SCS buddy of your choice of profession or organization
a face-to-face residential workshop
Each induction ends with a face-to-face residential event. You'll meet peers and have development sessions that work best in person, such as group conversations to work on key strategic priorities.
Next steps
Reserve a seat for an upcoming induction.
Subscribe to the Campus News newsletter for alerts on orientation or initiation activities.
Deputy Director of Development
The Senior Leaders Scheme is the cross-government Accelerated Development Training for Deputy Principals (SCS1) with the aspiration and potential to reach the highest levels of public service.
The training will accelerate your learning and develop your leadership effectiveness as part of a cohort of high-potential public servants across government.
It includes formal learning and independent development and consolidation, including:
workshops on developmental, systemic, collaborative and adaptive leadership
executive coaching and action learning sets
modules on priority capability areas
participant-led learning, where participants share their knowledge and expertise with other program members learning trips to external organizations
The Senior Leaders Scheme is open for applications until 11:59 p.m. on Friday, April 29.
Subscribe to the Campus News newsletter for alerts on the Senior Leaders Scheme.
Development Director
A new one-year selective program is being designed for talented civil service managers and selected public sector leaders. It will reflect international best practice in executive education, including:
case method: an approach that stages scenarios in which participants must make critical decisions
a focus on the skills and knowledge needed to deliver effectively in modern government
extensive peer networks in the civil service and the wider public sector
The new program will replace the High Potential Development Scheme. More information and an update on an application process will be provided in summer 2022.
Directors are also now welcome to attend events and activities for public sector leaders, as listed below.
General Manager and Superior
The Civil Service Leadership Group brings together officials at the highest levels – permanent secretaries, chief executives and equivalent functions – to work together on strategic issues and government priorities. The group is regularly invited to calls, webinars, events and tours.
If you are a new, recently promoted or acting Chief Executive and are not receiving notifications of these events, please contact leadershipcollege@cabinetoffice.gov.uk
Directors General and Permanent Secretaries are also included in the public sector bid for CEOwhere they can develop universally applicable skills and deep networks with colleagues in the wider public sector.
Public sector leaders
We have a varied offer for senior executives in the public sector at CEO and deputy CEO level. We offer topical events, peer-to-peer get-togethers, and opportunities to bond in small groups and through leadership programs.
We welcome senior leaders from across the public sector, including health, education, police, fire and rescue, armed forces, and local and central government.
As the Leadership College for Government offering evolves, we will promote specific opportunities in partnership with other public sector leadership academies and sector organizations.
Events
You can register for in-person and online events and networking opportunities for senior public sector leaders. These events focus on developing specific knowledge and skills on a wide range of topics.
Our next events for CEO level and assistant CEO the level managers are:
How to work with your board: May 17, 2022 [rescheduled]
How to work with elected officials: June 15, 2022
Leadership programs
In 2022, we have cohorts participating in 3 programs addressing specific leadership needs:
the Public Leaders Programme, which supports new CEO go to this level
the Accelerate program, for ethnic minority leaders CEO-level that aim to become CEO in their fields
the catalyst program, for assistants CEO-level leaders with a disability or long-term health condition who aim to become CEO in their respective fields
Our offer, bringing together civil servants and managers from the wider public sector, evolves regularly to take into account feedback from managers and partners. More details on events, connections and programs will be shared later in the spring.