Public administration graduate heads to law school at age 20 | UTSA today | UTSA
---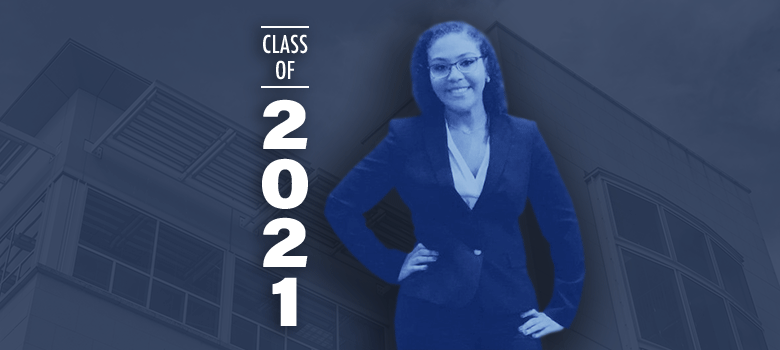 "I like to say I'm not like the smartest person in the room, but I'm very productive and I like to get things done early on," she said. "I think my training at UTSA has definitely prepared me for the environment I'm about to enter.
Jaida came to UTSA as the first recipient of the Henry B. Gonzalez Fellowship. Based on academic excellence and financial need, the scholarship is intended for students of public administration or criminal justice. Jaïda was able to meet Charlie gonzalez shortly after enrolling, and since then he has served as a mentor as she made her way to law school.
While at UTSA, Jaida joined the Student organization in public administration (PASO) and rose through the ranks to treasurer. She also joined the team of The Paisano and became associate editor. Not content, she joined the student government and is the president of downtown affairs as well as a senator for a second term representing the College for Health, Community and Policy.
Juggling all the extracurriculars along with a demanding class load isn't intimidating for Jaida. She maintains that organization and efficiency are the keys to success. This organization played a key role when the time came for her to start applying to law schools.
His interest in law began during his administrative law class with the professor Francine Romero, and accelerated during his internship at Judge Norma Gonzales of the 131st Bexar County Civil District Court. "Charlie Gonzalez really helped me facilitate this internship," Jaida said. "I have always been interested in the public sector, but I was not sure how I wanted to help and pursue it until I had these experiences. "
Gonzalez was not her only mentor to guide her through her studies. Jaida is quick to credit Romero with his ability to pull off the program. "Dr. Romero was an amazing mentor and I cannot thank her enough for all she has done for me," she said.
"Jaida is clearly motivated to learn, especially about the law, so it's a pleasure to have her in class," Romero replied. "She has always asked very relevant questions and is able to help other students get interested in ideas. We are so proud that she is heading into law school and I know that with her passion and commitment she will stand out.
As she prepares to move to Boston to begin her law school, Jaida offers several tips for those who wish to follow a similar path: "Form strong relationships with your professors," she said. "Take courses that will help you deepen your knowledge of law, and finally, I would recommend joining The Paisano, because writing is a sought-after skill in all graduate programs.