Hungerford School pupil wins final of national public speaking competition
---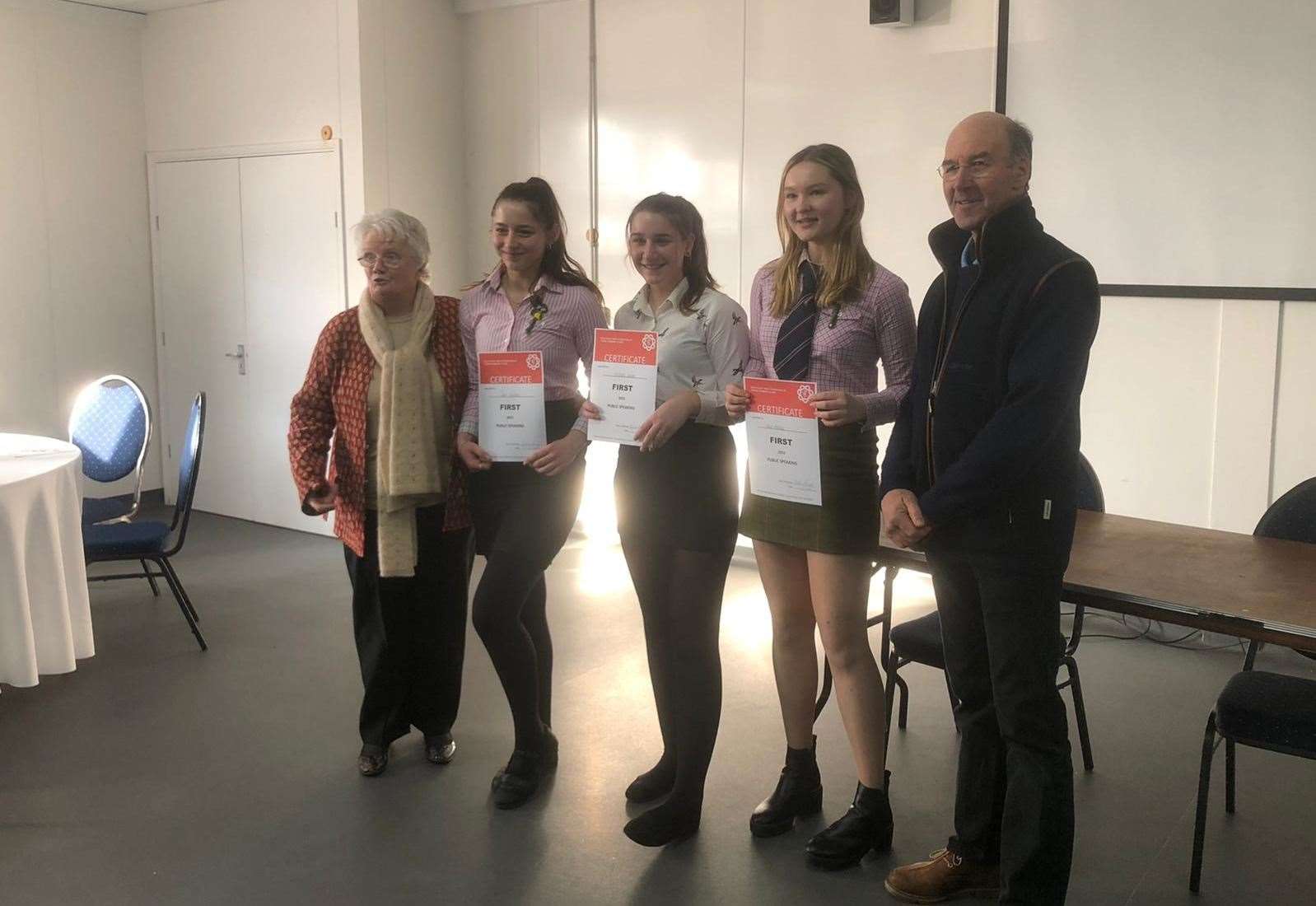 A student from the HUNGERFORD school is in the final of a national public speaking competition.
Scarlett Slatter, 14, won her place in the National Federation of Young Farmers Clubs (NFYC) finals with a moving heartfelt speech.
Scarlett spoke candidly about her experience, fears and pride during the height of the coronavirus pandemic, when she was separated from her mother, who worked long hours as a nurse and did not want to bring the virus back to life. House.
The school's deputy vice principal, Jay Morgan, said: "It's an incredibly moving speech.
"Anyone who heard it had tears, especially with the twist at the end of an unopened letter.
"Scarlett's poise, clarity and delivery are so impressive."
Scarlett is a proud member of the Bradfield Young Farmer's Club with her support team Alice Phillips, 15, from The Downs School in Compton, and Aine Stanley, 16, from Oxfordshire.
The team won the county competition and went on to represent Berkshire in the South East regional competition.
They have now qualified for the final at the Staffordshire County Showground later this spring.
Scarlett's mother, Natasha Slatter, said: "I'm beyond proud. I also think it's really cathartic for Scarlett to talk about her experience."
Scarlett added: "As a young farmer, you are a prominent member of your community, where communication and representation are as important as the opportunities it gives you.
"I also do a tractor driving course with them.
"It has never been so good for women in agriculture; it encompasses everything – technology, science and math as well as animal welfare and public speaking."
Teacher Debi Arden-Hunt said: "I was blown away by the maturity and depth of Scarlett's writing, and she delivered it with such poise and understanding of an emotional subject. .
"She is a gifted and natural speaker, and she is a credit to herself and her family, to her Young Farmers Club and to us too."
---
---