Digitization and public administration: register now for the 3rd EUDIGIT webinar
---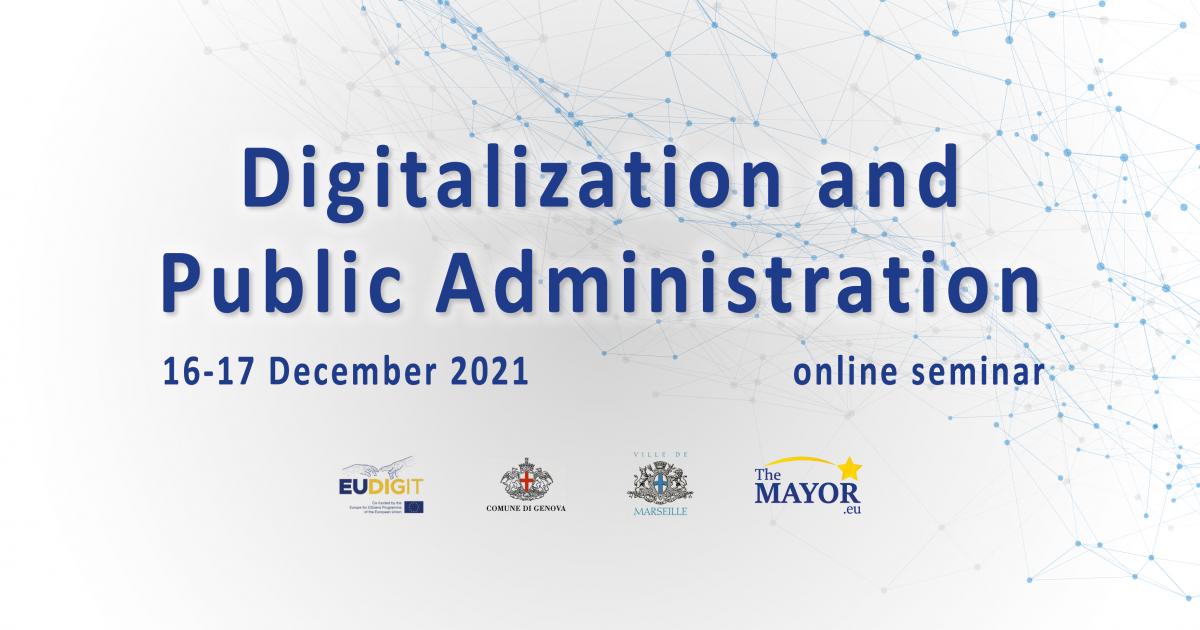 Digitization and public administration: register now for the 3rd EUDIGIT webinar
On December 16 and 17, find out how public administrations can adapt to an increasingly digital world
The Municipality of Genoa, in collaboration with the City of Marseille and "TheMayor.EU – the European portal of cities and citizens" are pleased to invite you to the third EUDIGIT online seminar: "Digitization and public administration".
The event will explore how our cities can become better places to live, through digital services and the implementation of more targeted and inclusive approaches to city management. The webinar will take place in line December 16-17 and is free and open for anyone to join.
The virtual event will offer a new and inspiring mix of local experiences and good practices from major EU cities, as well as multiple success stories on how local authorities have successfully adapted their services, digital presence and cultural offers to new realities, especially in the context of COVID-19.
To join us, all you have to do is follow this link to register and receive ZOOM's login information and agenda a few days before the event.
Download the agenda from this link.
About EUDIGIT
"Digitization and public administration" is the third in a series of six seminars organized under the European project "EUDIGIT – European digital citizens". Until March 2023, the cities of Marseille, Varna, Genoa, Hamburg, Rotterdam and Cluj-Napoca, supported by "TheMayor.EU – the European portal of cities and citizens", will work towards the achievement of the following ambitious goals:
Strengthen EU citizenship and citizens' awareness of its benefits;
Help bridge the digital divide in cities;
Co-construct digital policies with citizens.
Citizens and all interested parties can get involved by registering for free events, downloading thematic "good practice" e-books or suggesting policy changes at one of the local workshops in a host city. .
EUDIGIT is funded under the Europe for citizens European Union program.
Additional information:
Registration: Registration is free but compulsory on this link.
The working language is English.
EUDIGIT website: https://eudigit.marseille.fr/fr
Registration:
Aseniya Dimitrova, TheMayor.EU: a.dimitrova@themayor.eu