DeKalb Youth Excels in Young Cattlewomen of Tennessee Public Speaking Contest
---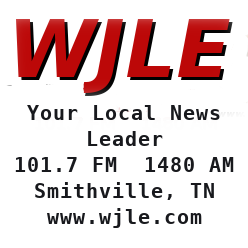 February 15, 2022
Through:
The Tennessee CattleWomen's Association (TCWA) hosted the 2nd Annual Youth Public Speaking Competition on January 28 at the Tennessee Cattlemen's Association (TCA) Annual Convention and Trade Show.
"The Tennessee CattleWomen's Association is proud to host this leadership development opportunity for young people in the beef industry," said Madison Martin, president of TCWA. "Public speaking is a skill we all use on a daily basis. The young participants will use the skills learned in this competition for many years to come.
Dickson County's Knox Logan received first place in the novice division and Henry County's Curtis Bomar placed second. Dyer County's Andrew Kirby received first place in the junior division and Bledsoe County's Jaclyn Thomas placed second. Ellie Hensley of Unicoi County received first place in the Junior High Division and Cali Agee of Dekalb County placed second. Eleanor Israel of Williamson County received first place in the top division and Taylor Cantrell of Dyer County placed second.
19 young people from Tennessee participated in the public speaking contest. There was a Novice, Junior, Junior High and Senior High division. The topic of each division's speech centered on beef production or the beef industry.
TCWA's mission is to advance the beef industry through advocacy and education as well as agricultural leadership development. TCWA has approximately 100 members from across the state and the Southeast.
###
For more information, visit www.tncattle.org/tennessee-cattlewomen-s-association or email tcwaexec@gmail.com or call (615) 896-2333. Be sure to follow the TNCW on our Facebook page: www.facebook.com/TCWAssociation.