Conference on e-government: the human-centered digital transformation of the public sector
---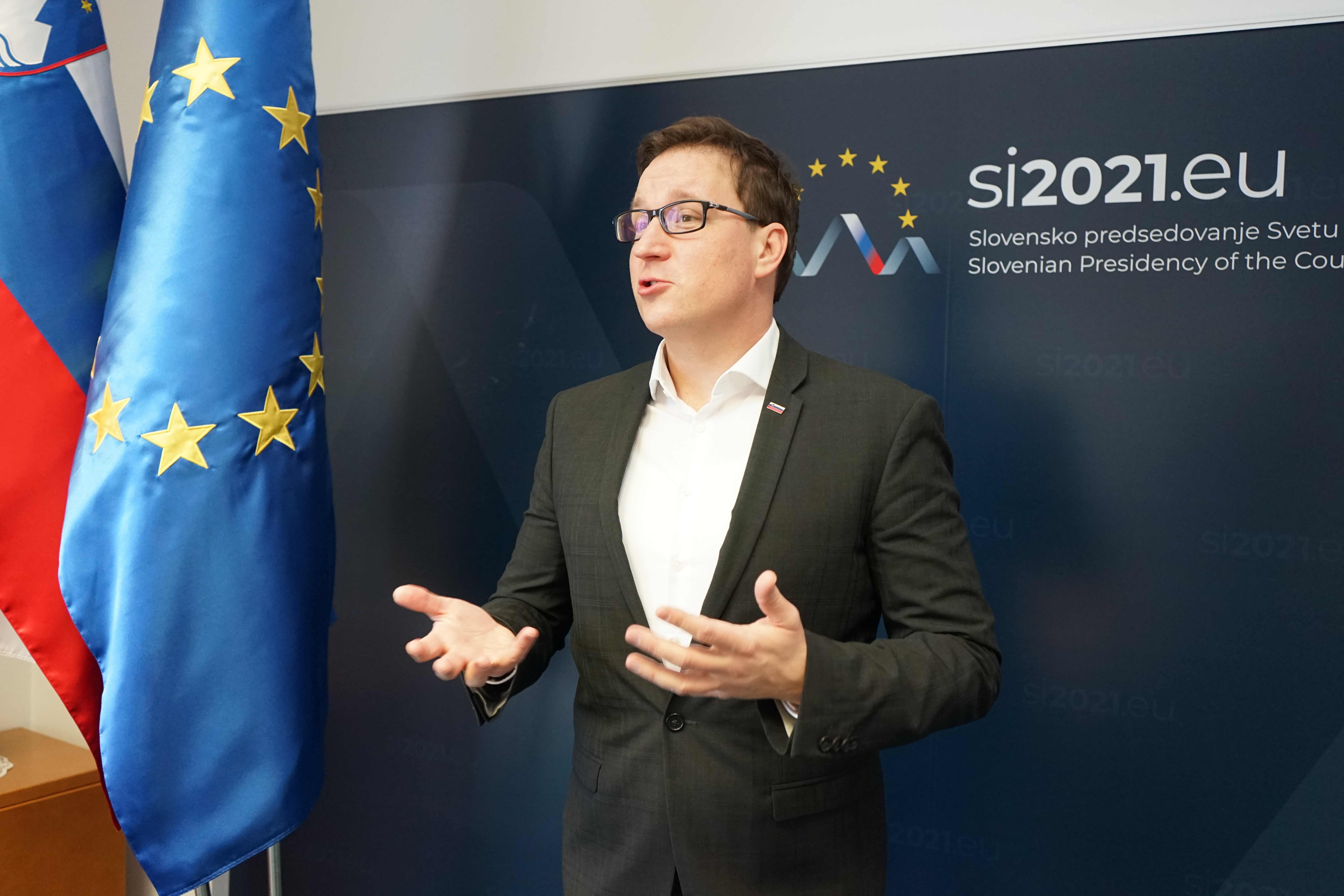 On December 10, 2021, the Ministry of Public Administration hosted an international e-government conference titled "Human-Centered Digital Transformation of the Public Sector". The event was organized under the Slovenian Presidency of the Council of the European Union.
"E-government and the information society have been an important political goal in Slovenia and Europe for almost three decades, and, especially during the recent pandemic, it is impossible to imagine life without digital services. This is why we are working towards digital. transformation of public services, which must be human-centered ", declared the Minister Boštjan Koritnik, highlighting the main achievements of the Slovenian Presidency, which is slowly coming to an end. The Director General of the Directorate-General for Communication Networks, Content and Technologies (DG CNECT) of the European Commission, Roberto Viola, also spoke on behalf of the European Commission.
The conference program, which was held online, was divided into 11 sessions, with 48 speakers from EU Member States, Western Balkan countries and international organizations – European Commission, OECD , the United Nations, the International Telecommunication Union, the Lisbon Council and the European Citizens' Initiative. In their presentations, the speakers highlighted their main achievements and good practices that can inspire other countries, highlighting the need for active participation and co-creation of end users, inclusion and accessibility, usability , openness and trust, e-democracy, the need to accelerate digital transformation through different organizational and technical approaches and the use of modern technologies, integrated approaches including close cooperation with local government, cross-border cooperation and integration to find common and coherent solutions.
There were 367 registered participants from 41 countries, mainly from the European Union and the Western Balkans, but also from other countries like Algeria, Azerbaijan, Egypt, India, Kenya and Arabia. Arabia. They mainly represented public sector institutions, but also NGOs, educational and research establishments and the business sector.
In his closing speech, Minister Koritnik thanked all participants and expressed his satisfaction for the excellent organization of the event, which brought together a large number of participants from all over Europe and beyond, and put in practice the concepts of co-creation and co-operation. Participants heard many ideas, experiences, opinions, suggestions and plans that they can use in their future work for the benefit of end users. Hopefully soon it will be possible to carry out such events in person again, allowing for an even better exchange of knowledge and experiences and, above all, the creation of invaluable new contacts and friendships.