Budget 2022: A strong public sector is key to our economy
---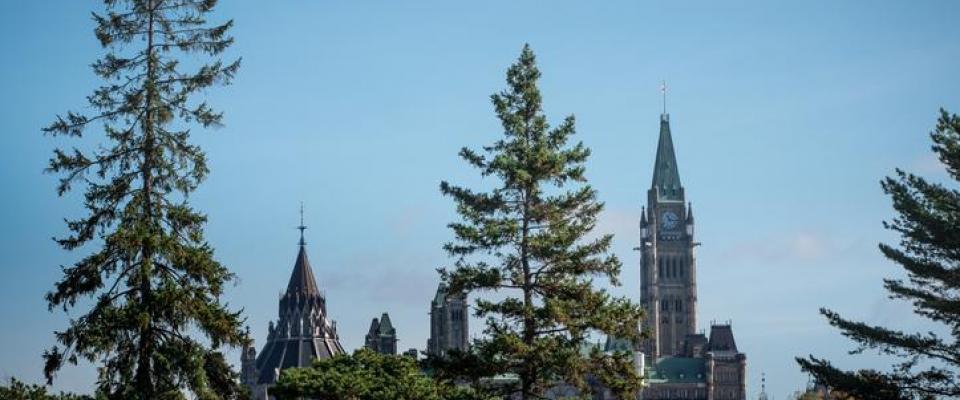 PSAC urges the federal government to focus on strong public services in its 2022 budget to build a more resilient economy that puts people first.
Canada's recovery from the pandemic hinges on a strong social safety net and vital public services that Canadians rely on every day, from our education system to childcare to employment insurance.
The pandemic has shown us how the public service can create policies and deliver programs quickly and effectively to those who need them most. Public service workers have readily embraced new work, implemented unprecedented programs, processed millions of requests for pandemic assistance, and rolled out multiple support measures for businesses and individuals.
We have seen how public sector jobs are strong economic Drivers. A strong public service is good for the economy, but also for the private sector. But we cannot afford to outsource our public services to private companies that prioritize profits over people.
The PSAC expects to see measures that:
Respect and energize the federal public service so that it has the appropriate personnel and the necessary tools to develop and implement the policies and programs needed to address the social and economic gaps highlighted by the COVID-19 pandemic and other crises.
Reject any austerity measures that cut federal public services, reduce the number of public service workers, or contract out public sector work.
Reverse the problems caused by privatization bringing work that is currently contracted out back into the public service, which will save money while providing better services.
Repair the damage caused by the Phoenix Fiasco by hiring more compensation advisors, offering continued compensation for damages, and launching a national public inquiry into this disaster.
Demonstrate that the government is ready to lead by example ending the use of precarious workers for government work, ensuring that the review of the Employment Equity Act is meaningful and that essential reforms based on the review are implemented implemented.
Protect workers' rights in cases of strikes and lockouts by Include legislation in the Federal Budget Implementation Act of 2022 to prohibit the use of replacement workers during a strike or lockout in federally regulated unionized industries.
Support the need for a robust public university sector by fully implementing the recommendations of the Naylor Report 2017 to support vital publicly funded and owned research and working with provinces and territories to develop a shared vision for our post-secondary education system.
Continuing to build a national child care program including insisting that funding be used to fairly pay early childhood educators to address recruitment and retention issues. Create a federal capital fund to support the cost of the planned expansion of high-quality child care centers needed to reach the promised number of licensed non-profit and public spaces
Recognize that for too long the rich have taken advantage at the expense of working people and their families by creating a fairer tax system, ensuring that the wealthy pay their fair share while making improvements to income security, such as employment insurance, that take into account the economic situation of women and marginalized communities .
Read PSAC full list of recommendations for the next federal budget.