After the Great Recession, we failed in the public sector. We can't make the same mistake again
---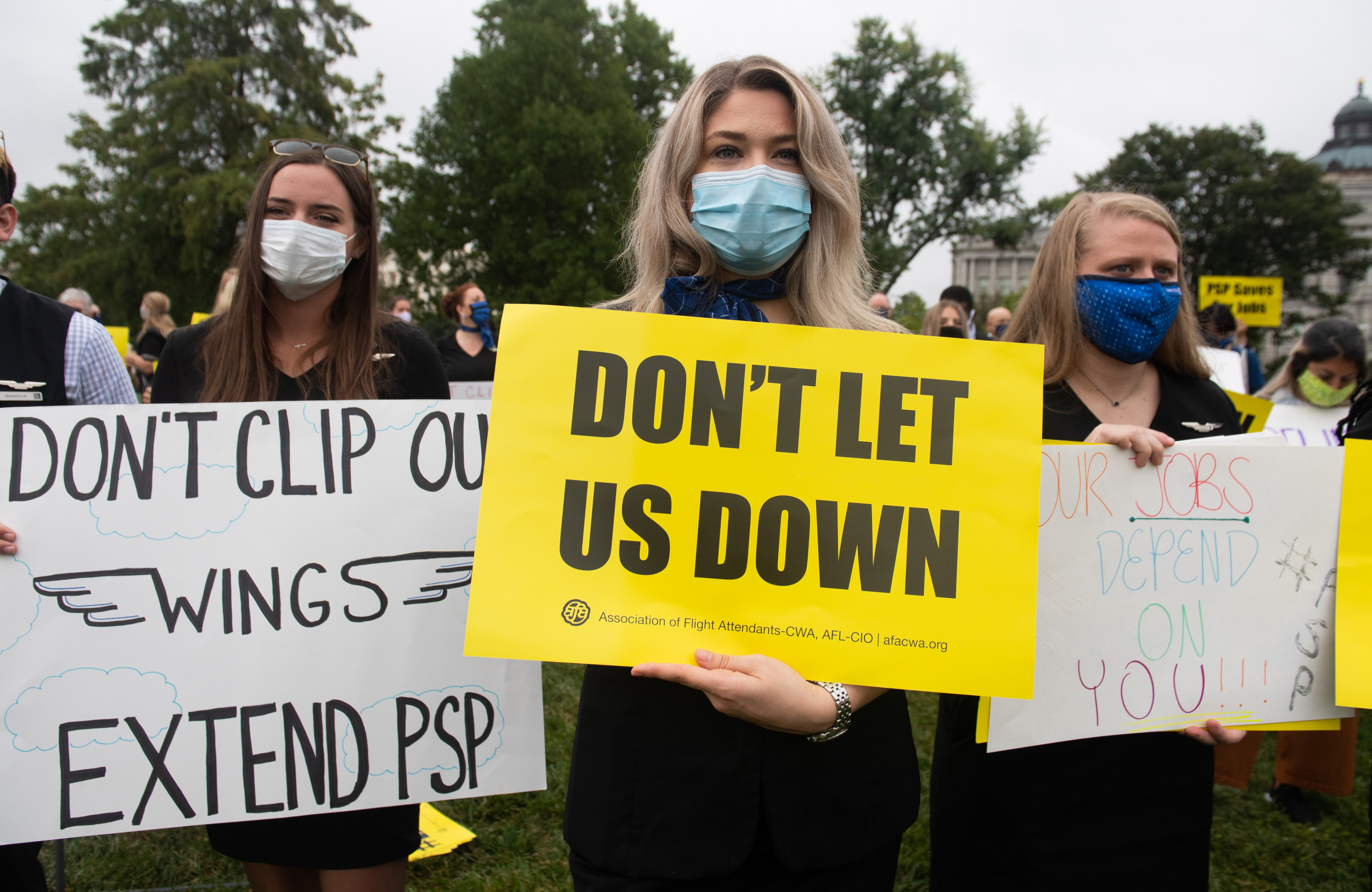 It's no secret that America's public sector workforce has been decimated in recent years, following global economic crises, as companies seek to increase their profits by raising taxpayer dollars and d 'a fundamental failure to recognize the importance of investing in public workers and vital services. they provide to our communities.
Public sector workers, including 180,000 represented by the Communications Workers of America (CWA), have responded heroically to this pandemic. They put their lives at risk and put the health and well-being of their loved ones at risk while working long hours as the demand for emergency services increased. Even today, they continue to go beyond the call of duty to serve others.
Sadly, despite their heroic contributions throughout this unprecedented crisis, the pandemic has exposed how years of cutbacks have created gaping holes in the social safety net for working people across America. We hoped that in the aftermath of the COVID-19 crisis, we might chart a different course than that taken after the Great Recession of 2008, when some states and cities prioritized restoring their workforce. the public sector and many others have not.
Republicans in Congress and state legislatures, beholden to billionaires and to Wall Street, saw the hardships faced by working families as an opportunity to advance their austerity agenda and profit from the pain, privatization and job cuts in the public sector.
These policies, coupled with the federal government's failure during the Great Recession of 2008 to provide strong financial support to states and communities, left America's public sector workforce significantly underfunded and understaffed. . In fact, we had to wait november 2019 that public sector employment has returned to July 2008 levels.
The COVID-19 pandemic has caused immense suffering across the country, similar in some ways to the Great Recession. It turned our daily lives upside down and closed businesses for long periods of time. Local governments in the Red and Blue states saw a substantial drop in tax revenues throughout 2020. As local revenues declined and demand for emergency services increased, public sector workers were once again in the hot seat. . More than 1.3 million public sector jobs have been cut across the country. Women and people of color disproportionately occupied these positions.
As a result, President Biden and Congress included $ 350 billion in pandemic relief funds into the US bailout for state, local and tribal governments to jumpstart their economic recovery. State and local governments have the flexibility to decide how best to use this relief, and at the top of the list must be rebuilding our public sector workforce. As Treasury Secretary Yellen noted, the big mistake our federal government made during the Great Recession – when cities and states faced a similar fiscal crisis – was not providing enough economic assistance to help the public sector to fill its ranks so that it can continue to provide essential services and support communities across the country. We cannot afford to make the same mistake again.
Despite all of this, Republicans have shown that they will stop at nothing to gut the public sector, shamelessly claiming that states and cities now have sufficient funds and no longer need federal emergency relief funds. pandemic. You may have heard Republican senators, including Mitch McConnell and Rick Scott, call this funding a "blue state bailout" that will only help the Democratic states.
This is all a bunch of nonsense. While it is true that incomes have rebounded in some localities, the fact remains that many places in the Red and Blue States are still in economic shock from the pandemic and do not have the means to restore their homes. public sector workforce. This reality has not stopped some lawmakers from presenting a false choice, advocating diverting funding for pandemic relief. for state and local governments to finance infrastructure projects.
Withdrawing funds from state and local governments when they need those resources most after more than a decade of relentless cuts would be remarkably short-sighted and economically irresponsible, and would only exacerbate the economic turmoil that far too many workers continue to experience. due to COVID-19.
We cannot ignore the lessons of the Great Recession and repeat the same mistakes. Public sector workers have shown during the pandemic that they truly are the backbone of this country, responsible for educating students, responding to medical emergencies in our neighborhoods, treating sick patients in hospitals, making operate offices every day, and much more.
We have a truly unique opportunity to finally provide substantial resources to state and local governments and empower them to meet the needs of their constituents, instead of adopting more painful austerity measures. We must not waste this opportunity. Public sector workers deserve better.
Bob Menendez is a United States Senator representing New Jersey. Chris Shelton is the president of Communications Workers of America.
The opinions expressed in this article are those of the authors.