A word from the inside "- Press release from the UCCS
---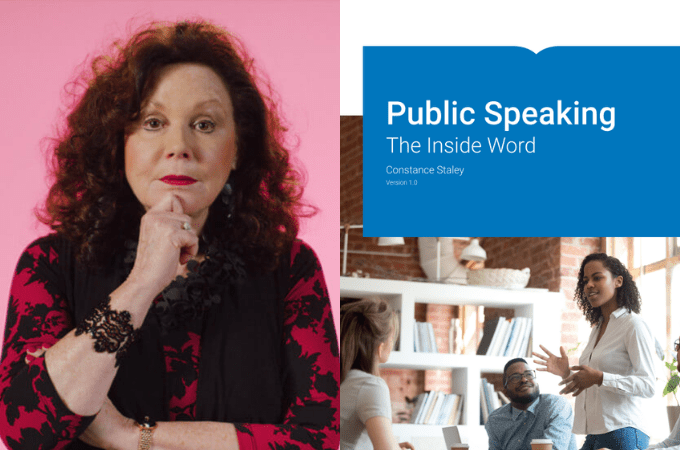 Constance Staley, professor of communication at UCCS, researches, writes and teaches in the areas of interpersonal and organizational communication, conflict management and professional speaking.
Having now published over 20 books and editions, Staley recently wrote "Public Speaking: The Inside Word", available through FlatWorld.
Released in January 2020, before the COVID-19 pandemic altered the course of higher education learning, Staley had already steered the manual towards fully online, hybrid and online taught public speaking courses. anybody. Staley's motivation was to create a textbook that was relevant to all generations, but especially to members of Generation Z – the "first true digital natives".
Gen Z students "tend to be able to separate personal and public figures, use devices to search and learn digitally, and collaborate online. They also quickly filter out information they consider impractical and irrelevant, "writes Staley. "By paying attention to these characteristics and responding to the needs of students of all generations, 'Public Speaking: The Inside Word' engages today's students in a personally relevant style that continually answers the central question, 'What am I winning? ""
Staley answered seven questions about the new book, from the emphasis on inclusiveness to his decision to work with a publisher committed to accessibility.
1. If you described your book to someone outside of your field, what would you say?
Some people say writing textbooks is easy. This is not the case. My goal as an author is to make learning accessible by translating complex ideas into actionable ideas. I try to create metaphors that work, images that impose, examples that explain and ways to use new knowledge. I'm trying to write "empathetically": what do students need to know? What do they want to know? What will help them learn, not only about my discipline, but about themselves? What will encourage them to become the best learners possible? What current ideas in the culture at large can I draw on to integrate them?
Even if I could write a perfect book by faculty standards, the question remains: will the students read it? I'm trying to get into the minds of readers, and student readers have asked me, "How does this book know so much about me?" »Learning opportunities should be diverse, equitable and inclusive. When I am able to meet these standards, I see my job as a success.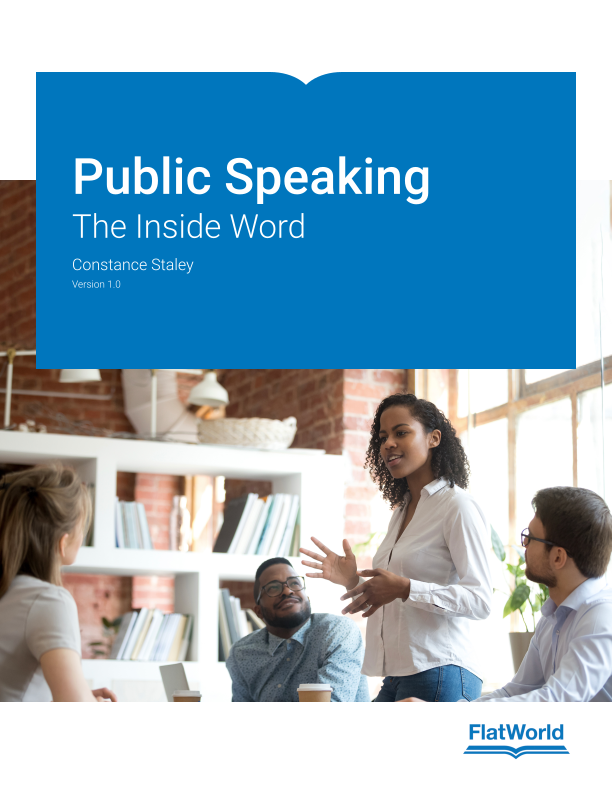 2. How did you come up with the idea for your project?
I have now written 20 books and editions, and another is about to come out. Some of my books are about teaching and learning for faculty, and others are about the discipline of communication and student academic success. Most of my books have been published by Cengage Learning, but my last book was published by FlatWorld, an innovative publisher based in Boston with the goal of cutting costs for students. All of their digital texts – regardless of author or discipline – cost $ 29.95, and that kind of accessibility is important to me.
Writing for a great editor is a lot of fun because I have so many editor resources at my fingertips. But writing for a small publisher was also a different and amazing experience. Whether it is texts on academic success or, more recently, on professional speeches, the model is coherent and my objectives as an author are the same. I am determined to find ways to bring words to life and to speak to a wide range of diverse readers. Inclusiveness is one of my top priorities.
3. Did your goal grow or change throughout the research and writing process?
The theories of learning that I rely on are used consistently in all of my books; However, the changing content that revolves around this cohesive core is what keeps me engaged as an author.
4. What idea do you write that excites you the most, invigorates you or inspires you the most?
What energizes me is the creation and integration of knowledge: locating, selecting and organizing information to create a learning path for student readers. I love to bring together disparate ideas to create a new vision that will help students. When I randomly receive an email from a struggling student at some college or university in any town or town that says, "I didn't think I could do well in college, but now I know I can ", I know my efforts have been worth it.
5. Describe your writing space. Where do you do your best work? What time of day? Do you have any writing routines that you are ready to share?
In these days of a pandemic, of course, I work from home like most of us. My loft office at home is quiet, if a bit messy. (To me, a cluttered desk is a sign of an active mind – or at least, that's my rationalization.) Find. I am totally immersed in the often muddled richness of writing. Once I'm in my "flow" state, nothing stops me. Maybe I'm missing lunch or need to remind myself it's time to take a break for the day. To be honest: the real reason I write is because it helps me learn.
6. Is there a favorite quote or passage from the book that you want to highlight?
Those who worked with me at the Freshman Seminar / GPS will recall that my favorite quote has always been from Andrew Carnegie: "My heart is in the work. And it is still true.
7. What new questions for future exploration have you discovered?
I discover new learning challenges every day. This is what I love most about the profession of teaching and learning.
UCCS celebrates the faculty and staff who write and edit books each year. In recognition of their achievements, and as part of the UCCS Author Spotlight initiative, authors are invited to submit details of their published work.